Nous allons te dévoiler comment obtenir...
Une putain de

confiance en toi

🤩




sans passer

30 ans en thérapie
(de la façon la plus SIMPLE, la plus RAPIDE, et surtout… DURABLE)
M'inscrire au
Programme Phénix

gratuitement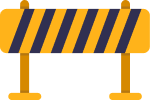 Oooh! Access Denied
You do not have access to this area of the application. Please refer to your system administrator.